Android App Development is one of the most prominent skills in today's world. As we are partially dependent on apps, so the market of App Development is increasing day by day.
A lot of resources are found on the internet about learning App Development. But most of the resources are in different languages. If the resources are in the Bengali language, it is easy to understand us.
Learn Android App Development with Bongo Academy
We are introducing a new course in Android App Development. This course instructor is Jubayer Hossain, who is very popular in the App Development industry.
Recently, he launched an academy to teach App Development. If you want to enrol on this course, you need not have any educational qualifications. Any backgrounds' students will enrol on this course.
To Learn Android App Development, you need a computer. Because you have to install Android Studio on your computer.
Jubayer Hossain, the instructor of this course launched Bongo Scanner to scan images to text format. It supports many languages especially English and Bangla.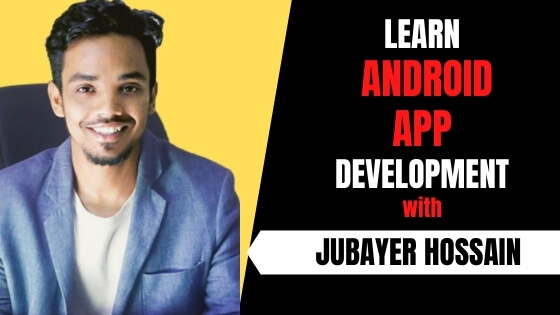 Read More