Shikho UCC Online University Admission Course will help HSC 2022 students prepare for the coming University Admission test examination.
A lot of students go to Dhaka for admission test preparation. As they live in a village or municipality, they face many problems in Dhaka City, and the residence problem is one of them.
Bangladeshi EdTech platform Shikho has brought three courses for A, B & C units, operating from UCC, a famous university admission coaching in Bangladesh.
Use the WZAMAN promo coupon code to get 40% OFF. Or, click the Buy Now Button, and the discount will automatically apply.
UCC will send you a set of admission test books at your home. These books are very helpful for the admission test.
Shikho UCC Online Admission Course | Get 40% OFF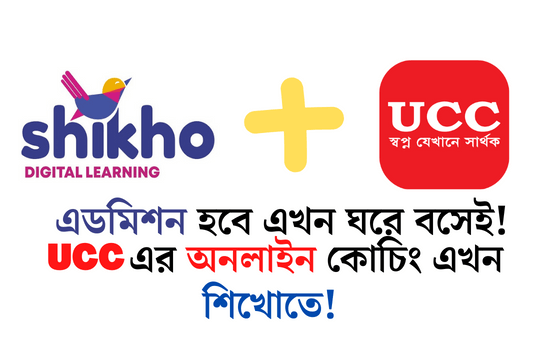 Read More Best 10 Minute School Promo Coupon Codes
FAQ about these courses
Who is this course for?
These courses are for The HSC students of the 2022 batch.
Why do you need these courses?
If you want to be admitted into a Bangladesh university, you need mentors. These courses will provide you with famous & experienced mentors.