Learning English Vocabulary is very essential to improve the English language. Without learning vocabulary, you can't make a single sentence.
But, learning or memorising vocabulary is very difficult. It's really impossible to do this job within days. It's a long time process.
People follow different kinds of strategies to learn Vocabulary. Today, we are going to introduce a course about learning English Vocabulary. This course is run by Robi 10 Minute School that is a pioneer of digital learning in Bangladesh.
The instructor of this course is Munzereen Shahid, who is one of the best seller authors in last Ekushey Boi Mela.
Her Spoken English Course is also very popular in the 10 Minute School Platform. Recently, She has brought a new Course named সবার জন্য Vocabulary.
Who is Munzereen Shahid?
Munzereen Shahid is a former student at the University of Dhaka. She completed her graduation and post-graduation in English with a handsome CGPA. Currently, She is studying at the University of Oxford for her higher education. Her IELTS score is 8.5
Learn English Vocabulary Easily with Munzereen Shahid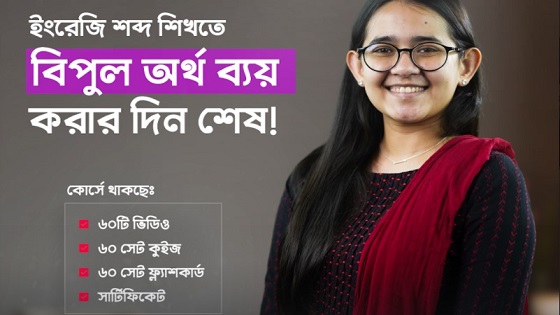 Read More