Learn SEO with Faruk Khan & Be an SEO Expert in the SEO industry. SEO means Search Engine Optimization. One who is an SEO expert, also called SEO, stands for Search Engine Optimizer.
The SEO industry is one of the changing industries in the online area. If you have a blog, are an industry owner, run a business, or do something in the internet world, you need to learn SEO.
The central perspective of SEO is to remain top position at Google when someone searches about your topics or products. SEO is mainly two types, and these are On-Page SEO & OFF-Page SEO.
On-page SEO is a strategy applied to website content, and OFF-page SEO is a strategy taken outside of the website.
If you are interested in learning SEO, this course may help you as a beginner. 10 Minute School has launched a course, SEO For Beginners. The Course instructor is Md Faruk Khan.
Learn SEO with Md Faruk Khan
Md Faruk Khan is a renowned SEO expert in Bangladesh. If you search on google "SEO expert in Bangladesh," the first name you find is Md Faruk Khan. So, learning SEO from Md Faruk Khan will be enjoyable.
If you do any marketing online, you need to know SEO or hire an SEO expert. So this course may help you to upgrade your SEO knowledge level.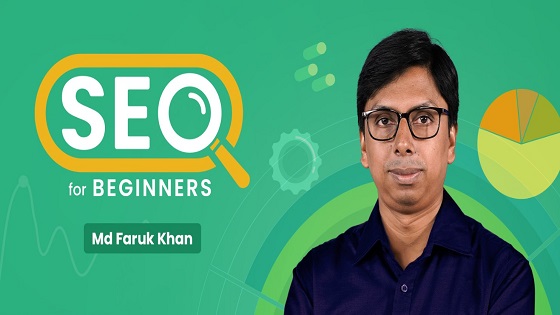 Day by day, the SEO industry is growing in our country. It is a piece of great news for our future online world. Without leadership in the online area, the next world is really impossible.
Many SEO experts work for foreign clients or institutions and carry remittances to our country. They work on renowned freelancing platforms like Fiverr or Upwork.
Read More